In June of 2013, The GIS Institute's Wetherbee Dorshow initiated an effort to support ongoing archaeological and environmental research on the island of Anguilla.
First, we helped the Anguilla National Trust, a not-for-profit focused on conservation, with some basic GIS training and support tasks:
ArcGIS software installation and configuration.
Initial data organization and setup of template projects
Discussion of access database integration with ArcGIS
Quick training session (a bit of GIS evangelicism)
Exchange of data and support through ongoing Web Meetings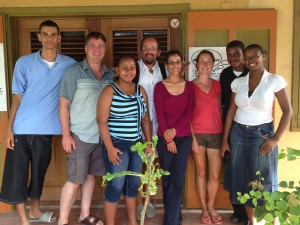 Second, we worked with Dr. John Crock and archaeological field school students from the University of Vermont to document Amerindian rock art in cave and rockshelter sites on the island using a high-resolution terrestrial laser scanner (lidar).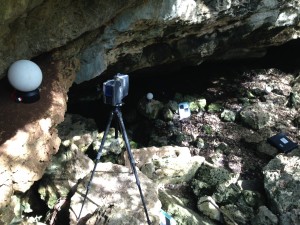 Third, we provided some analysis and visualization support for bird tracking studies led by Louise Soanes, a researcher from University of Liverpool working in partnership with RSPB, Anguilla National Trust, JVDPS (BVI) & National Parks Trust of BVI.